Intelligent machines have continued to make an ever-greater impact on the apps, services and touch points we come into contact with every day.
This "revolution" of artificial intelligence is poised to change everything, and will empower companies to deliver better, smarter services with greater ease and on a broader scale than ever before.
We are already using voice-recognition systems, trialling driverless cars and utilising robots to enhance customer services. The advent of certain technologies - inexpensive high-speed internet, secure cloud storage, mobility solutions and low cost devices - has allowed the imagined possibilities of the past to become reality.
AI is already having an impact on most industries - not only is it re-shaping the technology that companies use, but also changing how companies organise and operate their businesses. Because of AI we are beginning to see seismic advances in health, transport, banking, energy, education and many other domains.
On many estimates, over the next 10 years enterprise spending on AI technology will increase from $200m to $50billion.
Clearly, the AI revolution is here - but we've only scratched the surface on what's to come. AI will increasingly transform the way we live and work.
It's the businesses who embrace this transformation who will reap the biggest rewards as failure to adapt is far more detrimental than early adoption.
The AI & Machine Learning Summit is a business focused event that will explore how AI and machine learning applications can be used to reduce costs, enhance productivity, improve customer satisfaction and increase revenue.
The Summit mixes high-level keynotes, cross industry case studies from local and global leaders and interactive roundtables moderated by experts.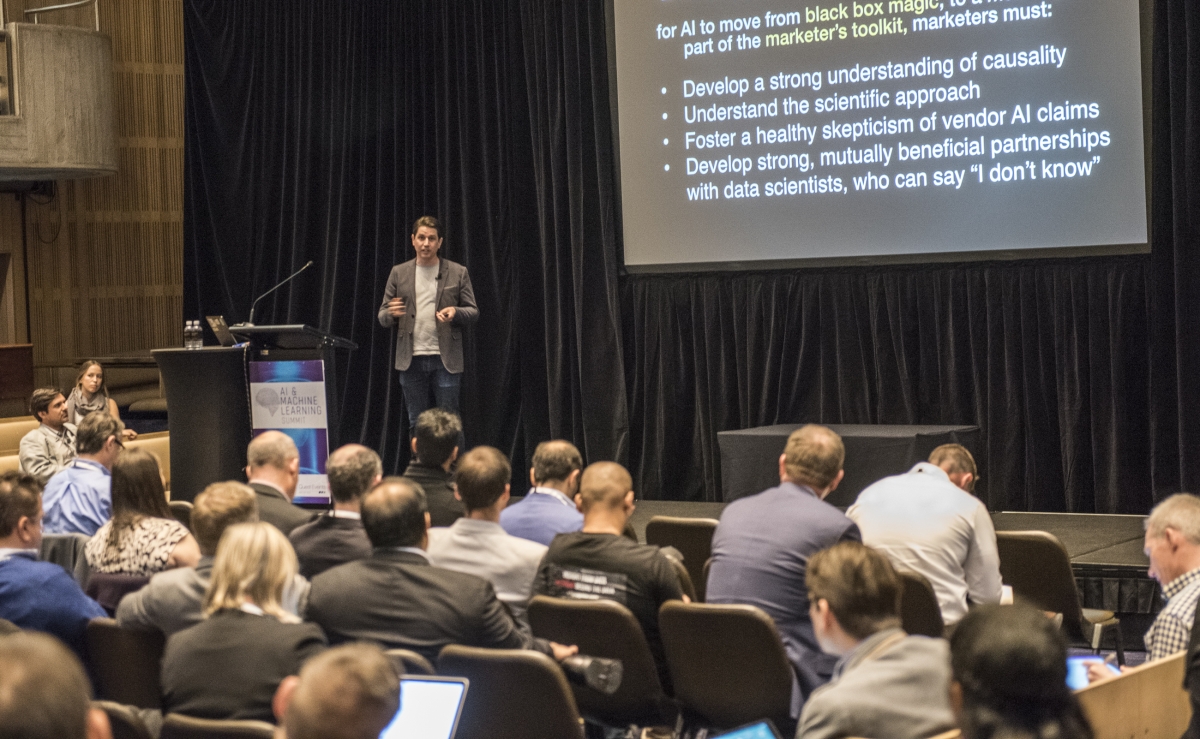 Key themes at the AI & Machine Learning Summit include:

Where is AI poised to make the biggest impacts soonest?

What are the steps to successful implementation?

What is AI & ML doing for business today and what will it deliver in the future?

How do you build the right data team to power your business with AI?

How will humans and machines work together to drive economic growth?

Taking analytics to the next level - strategies for adding AI to your analytics toolbox

Rethinking product development in the age of AI & ML

How are innovators using AI and deep learning to drive revenue and reduce costs?