Registration and welcome coffee
Opening remarks from the chair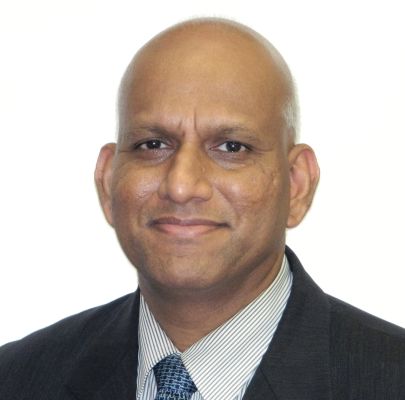 Sri Annaswamy
Financial Services Advanced Analytics, Founder and Director 
Swamy and Associates
Keynote Presentation: Democratising artificial intelligence
Microsoft is dedicated to democratising AI for every person and organisation, making it more accessible and valuable to everyone, and ultimately enabling new ways to solve some of society's toughest challenges.
In this session, we'll discuss:
Our approach to AI and analytics
How this will affect humans, work and society
The importance of analytical workloads for the enterprise to take advantage to change and enable services in their organisation
How AI and ML may solve some of the world's largest challenges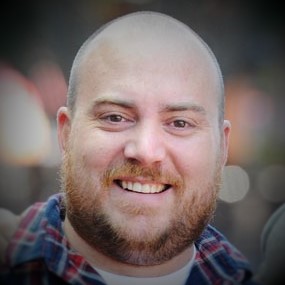 Michael O'Keefe
IoT & Advanced Analytics Lead
Microsoft Australia
International Keynote: Ethics, regulation and the new AI
What are the social, ethical and public policy implications of AI?
Which decisions should and which should not be delegated to machines?
What do organisations need to consider?
Ugo Pagallo
Professor
University of Turin Law School (Italy)
Panel: How AI is redefining the future of work?
The future of increased productivity and business success isn't either human or machine. It's both. AI can help humans work better, smarter, and faster. Instead of viewing machines as a threat, we should see them as partners and collaborators in creative problem solving as we move into the next era. 
How do we prepare for the consequences as AI becomes part of almost every aspect of our global economy over the next decade?
What advances in AI, robotics and automation are expected in the next 10 years?
What will be the impact of these advances on job creation, job destruction and wages?
What skills are required for the job market of the future?
Can education prepare workers for that job market?
What educational changes are needed?
What economic and social policies are required to manage this change?
Panel Moderator: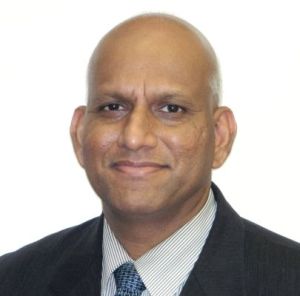 Sri Annaswamy
Financial Services Advanced Analytics, Founder and Director
Swamy and Associates
Panellists:
Holly Cardew
Founder
PixC
Dana Schulenburg
Thinking about the possibilities of HR
Bupa ANZ
Ugo Pagallo
Professor
University of Turin Law School (Italy)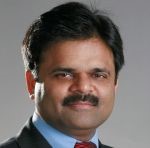 Samir Sinha
Founder
Robonomics AI
Networking break and showcase viewing
ORGANISATIONAL READINESS – PREPARING YOUR BUSINESS TO BENEFIT FROM AI
How ready and capable are Australian organisations when it comes to using data and analytics – insights from the AIIA survey on the businesses challenges of implementing AI
To understand the implications for your business, this session will cut through the hype and examine how well organisations are using analytics today, where they're struggling and how this can be overcome.
Roger Kermode
Chair
Australian Information Industry Association's Data and Analytics Special Interest Group
Extracting and creating value through big data
Reasoning with and about big data is a great challenge especially when trying to harness and create knowledge from that data. In this session, Georg will look at the implications and challenges to creating structured data, how it works and how it can drive value in your organisation.
Georg Gottlob
Professor in Informatics 
Oxford University
Humans and computers - how to best use the strengths of each
Humans are strongest at communication and understanding business context
Computers are strongest at repetitive tasks, number crunching, and parallel processing
To take advantage of these strengths, your strategy should be to:
get your computers to automate the construction of machine learning models
insist on human-interpretability of all machine learning models
free up your data scientists to talk to your business managers, evangelise intelligent models across your business, and ensure that the models actually make sense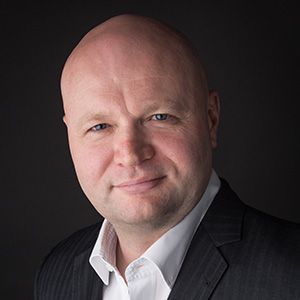 Colin Priest
Director, Customer Success, APAC
Datarobot

Oliver Rees
General Manager-Torque
Velocity Frequent Flyer
Panel: Bringing AI & ML to every corner of your business
How will AI influence business strategy?
How will the adoption of AI alter your business operations?
What are the major management risks presented by AI?
How AI & ML will eat the world?
Panel moderator: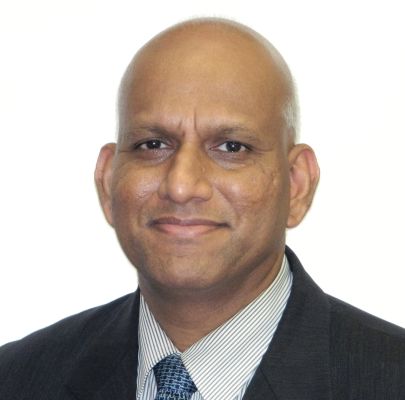 Sri Annaswamy
Financial Services Advanced Analytics, Founder and Director
Swamy and Associates
Panellists:

Siamak Tafavogh
Lead Data Scientist
Coca Cola Amatil
Syed Ahmed
Head of Digital Products and Operations
Bupa ANZ
Mary-Anne Williams
Director, Disruptive Innovation
University of Technology Sydney
Michael O'Keefe
IoT & Advanced Analytics Lead
Microsoft Australia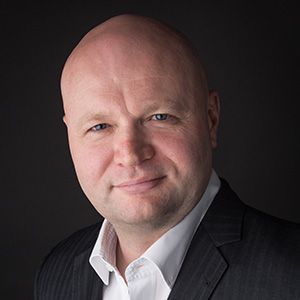 Colin Priest
Director, Customer Success, APAC
Datarobot
Lunch and showcase viewing
Afternoon Roundtable Sessions
Attendees will have the option of attending 3 of 5 concurrent sessions (25 min per session).
Roundtables are interactively moderated group discussions where delegates get the chance to debate and discover common issues, challenges and solutions. Delegates can select to participate in 3 of the 5 roundtable sessions.
---
Roundtable 1: Getting started with AI
What organisations can do to strategically prepare for AI and gain a competitive advantage?
Richard Xu
Director of Machine Learning and Data Analytics Lab 
University of Technology Sydney
---
Roundtable 2: Understand how to integrate AI solutions into your existing infrastructure
Developing strong foundations to enable the integration of AI
Siamak Tafavogh
Lead Data Scientist
Coca Cola Amatil
---
Roundtable 3: The hybrid workforce - combining humans and machines to drive economic growth
Understanding the benefits of utilising AI to improve efficiency in the workplace
Syed Ahmed
Head of Digital Products & Operations
Bupa ANZ
Dana Schulenburg
Thinking about the possibilities of HR
Bupa ANZ
---
Roundtable 4: Data Analytics for Business Intelligence
How to Realise the Full Possibilities of Your Company Data?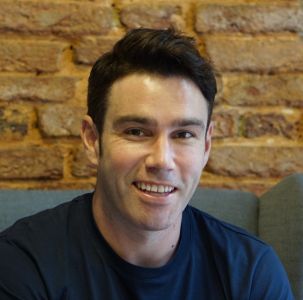 David Sanderson
Chief Executive Officer
Nugit
Networking break and showcase viewing
ROBOTS, AI AND THE FUTURE OF WORK
Intelligent automation – are you ready?
Intelligent automation—the combination of AI and automation— is already helping companies transcend conventional performance trade-offs to achieve unprecedented levels of efficiency and quality. Applications range from the routine to the revolutionary: from collecting, analysing, and making decisions about textual information to guiding autonomous vehicles and advanced robots.
Using intelligent automation to improve operations, innovate and grow
Technology selection and integration- choosing and integrating appropriate artificial intelligence technologies
Information management- acquiring and readying information assets for machine learning applications
Human capital - developing talent strategies and staffing and training plans
Risk management: assessing and mitigating risks - from cyber threats and privacy breaches to product liability
Stuart Waite
Founder & Chief Executive Officer 
Timpani
Industrial Analytics – how the convergence of machines, data and the internet is enabling a global transformation
The technology industry has long been enamoured with the idea of AI, but until recently the fruits of that labour have been more science fiction than fact. With social media platforms, cloud providers, and "big data" software companies ingesting massive amounts of data, there has been an uptick in the practical applications of AI.
In this session, we'll discuss the definitions and differences between, Machine Intelligence (MI), and Machine Learning (ML) and how they accelerate Industrial IoT data projects.
Mark Sheppard
Chief Commercial Officer
GE Digital Asia Pacific
Blockchain - how AI and the Blockchain can build trust
The promise of inter-operable blockchains will massively increase both the amount and nature of data that can fuel new AI models as well as provide audit and governance for model development including shared control of AI learning. Understand the possible applications that could come from the joining of these two technologies. Could an AI distributed autonomous organisation become reality?
Nicholas Giurietto
Chief Executive Officer & Managing Director
Australian Digital Currency and Commerce Association
Panel - Why IoT won't work without AI
The future realisation of IoT's promise is dependent on AI to find the patterns, correlations and anomalies that have the potential of enabling improvements in almost every facet of work and life.
Data + Action = benefit: Why IoT needs intelligence to be truly useful
What hurdles need to be overcome in order to bring true AI to the IoT sphere?
Where do the greatest possibilities exist for IoT and AI to work together to bring about game-changing transformation?
 Panel moderator: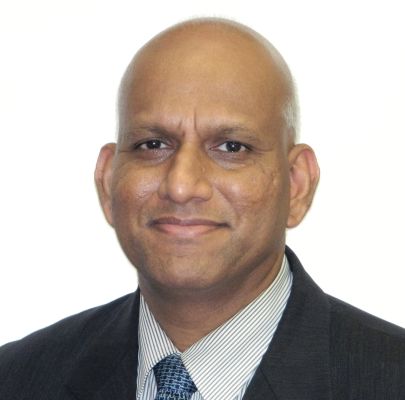 Sri Annaswamy
Financial Services Advanced Analytics, Founder & Director 
Swamy and Associates
Panellists:

Stuart Waite
Founder & Chief Executive Officer
Timpani
Mark Chatterton
Co-founder
Ingenious AI
Fang Chen
Group Leader & Senior Principal Researcher, Enterprise Analytics
CSIRO's Data61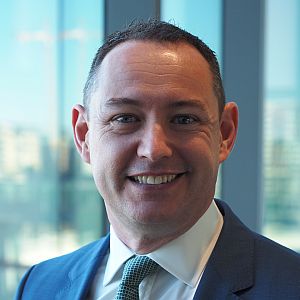 Mark Sheppard
Chief Commercial Officer
GE Digital Asia Pacific
Closing remarks from the Chair
End of day one and networking drinks